Chicago Dog Walking, Pet Sitting. Pet Vacation Care. In Home Vacation Care. Low Rates, flexible scheduling.
Chicago Illinois 60641 USA
Please note: Discounts, specials and coupons do not apply on rates for any service between November 14th and January 14th. Only one discount per service/invoice. Largest available discount will apply.
Billing & Payment Policies
We do NOT require deposits, nor do we require 50% down before services will be provided. Once you are set up as a client, we will NOT require payment in advance before services will be provided to you. (New clients will be required to pay in full for their first service at the time of their consultation. This does NOT include new daily dog walking clients.)
For our regular dog walking, quick sit, etc. (all recurring) clients, we bill on the last business Friday of the month for the current month of service. Any/All adjustments necessary after the invoice date will be made the following month. Payment is due within 7 days. Invoices that are past due by 30 days or more will incur a 1.5% (monthly) interest rate and a $25.00 per month late fee. For regular clients, we can keep a record of your credit card information and bill your charges to your credit card on or around the last business Friday of the month and issue you a monthly statement showing your invoice amounts plus your payments.
For all other services, we will bill you within 7 days of the completion of the service and payment is due within 7 days of the invoice date. Invoices that are past due by 30 days or more will incur a 1.5% (monthly) interest rate and a $25.00 per month late fee.
Cancelations (does not apply to daily dog walking) Please see our "faqs" page for details
While no deposit is required to book/reserve service. A fee of 50% of your requested/booked service will be billed if reservation is canceled for reasons other than a full cancelation of your trip or your trip is canceled due to illness. A reservation will be considered "confirmed" or "booked" when you have requested and agreed to service on specific dates or for a specific time period and Pet Pros Plus has responded and confirmed your reservation. There is no charge to reschedule or change your reservation. Pet Pros Plus reserves the right to change or modify these and any/all other terms at any time. Unpaid charges will be subject to collection actions. Waiver of the cancelation fee is at the sole discretion of Pet Pros Plus.
Automatically have your monthly invoice total charged to your Credit Card and receive a 5% discount!

Refunds
We offer a 100% guarantee on all of our services. If you are not satisfied for ANY reason, we will either NOT bill you for that service, or we will offer you a full refund of the cost of the service you were unsatisfied with. (This applies only to a current service we are providing or just provided and DOES NOT apply to any prior services.)
Prices / Rates
Below is a brief list of our prices for common services. Please keep in mind, that we tailor our services to your needs and to the needs of your pets. Therefore, the price of your chosen service may vary slightly (lower or higher) than the prices listed.
Current Rates (Effective 01/01/2019)
Initial consultation and set-up is always free!
Overnight Stays In Your Home (Our sitter stays overnight with your pet)
Rates for overnight stays start at $100.00 per night.
Overnight stays require advanced booking and are subject to availability of our sitters. Arrival times at your home will be between 7:00PM - 9:00PM depending on our sitter's schedule and work load. They will depart each morning at approximately 7:00AM. Overnight stays for Dog Care will include 1 mid-day walk with each paid night.
*Daily Dog Walks, 15-30 minutes long
One dog $15.00
Two dogs $20.00
Three dogs $25.00
*Average walk lengths may vary
Includes treats at the end of the walk!
No extra charge for early mornings, evenings or weekends.
(All prices are for same household)
*Discounts for multiple walks per day, max of three walks per day for weekly dog walking clients.
Dog Vacation Care
One dog $40.00 a Day
Two dogs* $50.00 a Day
*$7.00 for each additional dog over two
NOTE: Additional charges will apply for Kennel/Pen/Run and/or indoor clean-up, rates will be based on requirements.
Includes three walks per day, feeding, bring in mail/newspapers, water up to 5 plants.
$1.00 extra per plant over 5.
Cats, Birds & other pets
Per Visit $20.00
Add $6.00 for each additional cage/litter box over 2.
Includes feeding, water, scooping litter box or clean cage as necessary, bring in mail/newspapers, water up to 5 plants.
Plenty of attention (petting, cuddling, etc.)
$1.00 extra per plant over 5.
Vacation Caretaking for Your Home Only (No Pets)
Each Visit $40.00 (Basic Service)
Basic service includes checking your home inside and out. Walking the grounds. Bring in any mail, flyers & newspapers. Verifying all doors and windows are properly locked. Water plants if necessary (Up to 5).
Special Services
Administer Shots $10.00* Per Shot
Administer Pills $2.50* Per Pill, $1.50* (if pills are mixed in meals)
Please ask about rates for other special requirements & Medications/Treatments
*Prices may be higher for uncooperative/hard to handle pets
Please contact us for custom package rates. We will be glad to put together the service package that is right for you!
NOTE: There is an extra $10.00* charge per visit on holidays. (*15.00 per visit on Thanksgiving Day & Christmas Day)
Holidays include but may not be limited to;
Easter
Memorial Day
4th of July
Labor Day
Thanksgiving Day
Christmas Eve Day
Christmas Day
New Years Eve Day
New Years Day
---
---

---
Send mail to webmaster@petprosplus.com with questions or comments about this web site.
Copyright © 2008-2019
---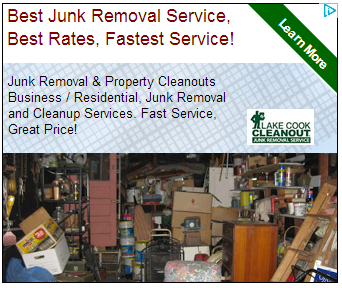 ---

---
Send mail to webmaster@petprosplus.com with questions or comments about this web site.
Copyright © 2008-2019
---