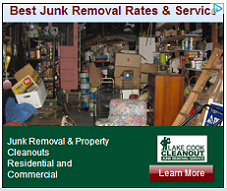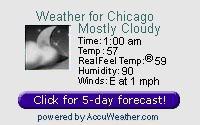 <- MEMBER ->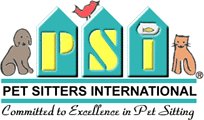 <- MEMBER ->


---

Founded and incorporated in September 2009, Education IS Prevention (EIP) works to empower individuals and communities to improve quality of life by promoting healthy choices for healthy living through educational outreach programs and information dissemination.
---
You Can Help Now!
-------------

Click to subscribe to Chicago Dog Rescue Resources
-------------
---
Complete Machine Shop and Babbitt Services
Professional Babbitting and Machine Shop Services Babbitt Bearings are our Specialty! Bearings Rebabbitted to OEM Specifications
557 Ravewood Road
P.O. Box: 729 Darby Montana 58929 USA
---
---
---
Please note: Discounts, specials and coupons do not apply on rates for any service between November 14th and January 14th. Only one discount per service/invoice. Largest available discount will apply.
Billing & Payment Policies
We do NOT require deposits, nor do we require 50% down before services will be provided. Once you are set up as a client, we will NOT require payment in advance before services will be provided to you. (New clients will be required to pay in full for their first service at the time of their consultation. This does NOT include new daily dog walking clients.)
For our regular dog walking, quick sit, etc. (all recurring) clients, we bill on the last business Friday of the month for the current month of service. Any/All adjustments necessary after the invoice date will be made the following month. Payment is due within 7 days. Invoices that are past due by 30 days or more will incur a 1.5% (monthly) interest rate and a $25.00 per month late fee. For regular clients, we can keep a record of your credit card information and bill your charges to your credit card on or around the last business Friday of the month and issue you a monthly statement showing your invoice amounts plus your payments.
For all other services, we will bill you within 7 days of the completion of the service and payment is due within 7 days of the invoice date. Invoices that are past due by 30 days or more will incur a 1.5% (monthly) interest rate and a $25.00 per month late fee.
Cancelations (does not apply to daily dog walking) Please see our "faqs" page for details
While no deposit is required to book/reserve service. A fee of 50% of your requested/booked service will be billed if reservation is canceled for reasons other than a full cancelation of your trip or your trip is canceled due to illness. A reservation will be considered "confirmed" or "booked" when you have requested and agreed to service on specific dates or for a specific time period and Pet Pros Plus has responded and confirmed your reservation. There is no charge to reschedule or change your reservation. Pet Pros Plus reserves the right to change or modify these and any/all other terms at any time. Unpaid charges will be subject to collection actions. Waiver of the cancelation fee is at the sole discretion of Pet Pros Plus.
Automatically have your monthly invoice total charged to your Visa or MasterCard and receive a 5% discount!
We except cash, check, money orders, Visa, MasterCard, American Express and Discover.
Refunds
We offer a 100% guarantee on all of our services. If you are not satisfied for ANY reason, we will either NOT bill you for that service, or we will offer you a full refund of the cost of the service you were unsatisfied with. (This applies only to a current service we are providing or just provided and DOES NOT apply to any prior services.)